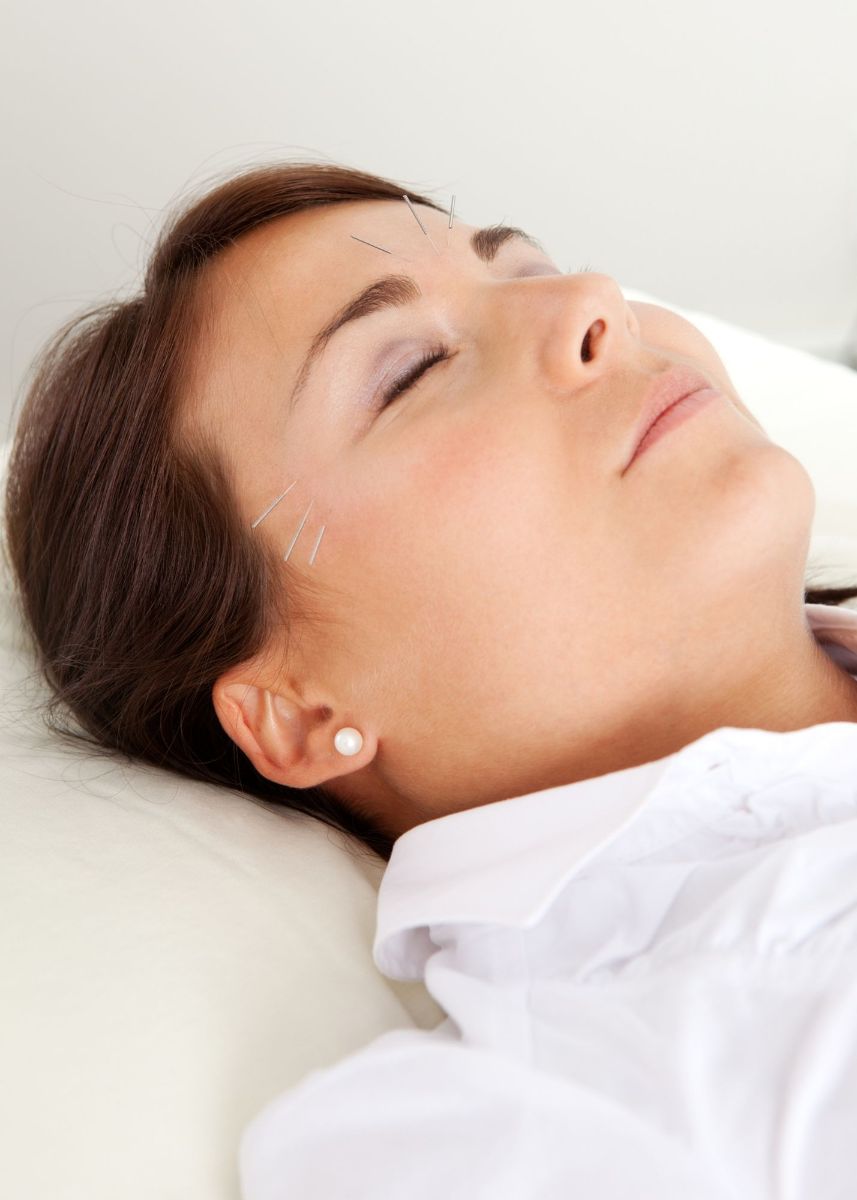 Cosmetic Acupuncture has increasingly become a popular natural treatment for rejuvenation of the facial aesthetic.
The benefits of Cosmetic Acupuncture are many, and some of the most loved aspects are that it is safe, natural (no chemical fillers or injectables) and the results can be instant and are certainly cumulative with ongoing treatments.
Due to it being safe, with minimal risk, Cosmetic Acupuncture makes for an excellent alternative to surgery and injections. Applied together with traditional therapies such as gua sha, cupping and herbal medicine, Cosmetic Acupuncture helps address both the cause and manifestation of different cosmetic issues.
Not only can Cosmetic Acupuncture add volume and fullness to the face due to increased Qi and blood flow, and the all-important elastin and collagen production – results can include improved facial symmetry, replenished and rehydrated skin, restoration of lost facial volume, softening of wrinkles, improved skin tone and texture, and bringing back a natural, radiant glow to the skin.
Typical areas of concern that we can help:
Wrinkles and fine lines
Facial puffiness
Dull lifeless ageing skin
Eye bags
Droopy Eyelids
Sagging skin
Double chin
Jowls
Nasolabial folds (edges of nose to outer corners of the mouth)
Marionette lines (from corner of the mouth down to the jaw)
Tension lines (between the brows and across the forehead)
Scars
Acne
Alopecia
Obesity
Excessive sweating
Other cosmetic problems
At Morningside Healing Sanctuary we recognise that every face is unique, and every client has their own individual aesthetic goals. Our highly qualified, experienced cosmetic acupuncturist, Dr Rachel Woo (Acupuncturist & Herbalist) will have a confidential discussion with you about your concerns and your desired outcomes.
A trusted expert in cosmetic aesthetic treatments, Dr Rachel Woo will develop a treatment plan tailored to your individual goals which may include Chinese herbal medicine, dietary and lifestyle advice. Dr Rachel has an empathetic but confident approach to all her treatments with a gentle technique using fine, high quality acupuncture needles.
Established in 1983, Morningside Healing Sanctuary has earnt the reputation of being leaders in the field of natural medicine, and continue to uphold some of the finest Doctors of Chinese Medicine to serve the Brisbane and surrounding regions.
So, how does it work?
Very small, fine, high quality acupuncture needles are inserted into the body and face to increase the circulation of Qi (energy) and blood. Cosmetic Acupuncture and related therapies work by:
increasing collagen production to soften wrinkles and rejuvenate dull skin
encouraging lymphatic drainage to remove toxins, reduce water retention and puffiness
improving skin tone by firming and lifting weakened muscle fibres, relaxing tightened muscle tensions
improving blood circulation, fat metabolism and distribution of uneven fat
enlivening the body's self-curative capability to improve overall health and strengthen immunity
By clearing and opening the body's meridians and accessing a combination of specific points, muscles can be toned. Using gua sha and the Chinese method of cupping (with tiny cups) the practitioner can move oedema and help sculp the face bringing definition.

A healthy glow is always a welcome outcome from Cosmetic Acupuncture treatments. The appearance of the skin improves because acupuncture works from the inside out – as the skin is a direct reflection of your internal organs and the way in which they are functioning. This is where dietary advice and prescribed Chinese herbal medicine comes into play.
Private health fund rebates
Morningside Acupuncture & Natural Therapies Healing Sanctuary is registered with all Australian health funds, allowing our patients to claim their rebate directly.

Hicaps is available in clinic for instant rebates, leaving only the gap to pay. If paying online at the time of booking, claims can then be made later (either online or in person) from you directly to your health fund. Depending on your particular policy, you could claim around half of the treatment cost – it depends on your level of cover.
Treatment Packages
Attractive treatment package discounts are available for a course of treatments.
As well as helping specific conditions such as swelling and inflammation (eg puffiness of the face and eye bags), scars, acne, melasma, tension lines, alopecia, obesity, excessive sweating, we help the many various conditions of ageing skin for all genders, all ages and all skin types.
Those in their 20's use Cosmetic Acupuncture as a preventative measure, ie to prevent the deterioration of their skin by addressing their overall health and that of their skin. General recommendation – 2 treatments for 3-4 weeks with monthly treatments thereafter.
Those in their 30's usually want us to target fine lines that have appeared, as well as the commencement of pigmentation issues and sagging skin. General recommendation – Two treatments for 4-5 weeks with monthly treatments thereafter.
Those in their 40's want us to improve the condition of their skin especially fine lines, deeper wrinkles, dullness, pigmentation, sagging skin and drooping facial areas such as eye lids, jowls, etc. General recommendation – Two treatments for 5-6 weeks with monthly treatments thereafter.
Those in their 50's and older come to us to improve their general skin tone and condition which can include dullness, hydration, wrinkles, pigmentation, sagging, drooping skin on the face, eye lids, jowls, neck and décolletage. They want a more youthful, brighter, glowing skin. General recommendation – Two treatments 6-7 weeks with monthly treatments thereafter.