SOME WORDS ABOUT US
Essence of acupuncture treatment
Treatments at our clinic may incorporate a range of different modalities including Acupuncture, Chinese Herbs, Heat Therapy, Cupping Therapy as well as Lifestyle and Dietary advice, creating a wholistic treatment approach to help you get the best outcome in the shortest time. Understanding what's really going on means first finding out what concerns you so that we can find the solutions.
We utilize palpation, tongue and pulse diagnosis, observe and listen to your body by looking at your whole health framework – spirit, mind, emotions and body. And so, we ask some pertinent questions and listen and observe your body carefully. For most of your session time, you get to relax on the treatment table, listening to the birds and soft music while the acupuncture does its work.
By the end of your first treatment we have created a health plan especially for you. A manageable plan that suits both of us so we can work together to get you well again and feeling fabulous.
DIRECTOR OF PRACTICE MANAGEMENT
Bethrene McAuliffe
Bethrene is the co-owner and Practice Manager at both the Morningside and Mackay clinics.  She initially trained as an Aesthetician in 1982.  Bethrene has been self employed and a business woman all her working life and has founded several businesses in areas of health and beauty, as well as interior design.
Naturally, Beth has designed the spaces in both clinics with her focus to creating a soothing, welcoming and Zen-like ambience. 
It is important to her that you make yourself at home whenever you visit, believing wholeheartedly that it is "your place to rest, relax + heal". 
Bethrene has been a Reiki Master for many years and has a long-standing interest in Buddhism and Dzogchen.  She has been practicing meditation daily, utilising contemplation for more than 35 years now.
CHINESE MEDICINE PRACTITIONER + SENIOR ASSOCIATE
Dr Rachel Woo
Dr Rachel Woo is a Traditional Chinese Medicine Practitioner experienced in Acupuncture, Chinese Herbal Medicine and TCM Nutrition.  With sound knowledge and expertise in natural therapies as well as a Masters in Brain and Mind Sciences, Rachel utilises an integrated and wholistic therapeutic approach tailored to the individual's physical, mental and emotional well-being.
Over several years, Rachel has travelled extensively co-running workshops in China, Malaysia, Nepal and New Zealand teaching  Zhu Scalp Acupuncture to medical staff and healthcare professionals in private and hospital settings. She previously held a clinical supervising role at the Sydney Institute of Traditional Chinese Medicine. In 2016, Rachel volunteered with the Acupuncture Relief Project, providing free primary healthcare to rural villages in Nepal where there was no access to medical care.
Aware of how an imbalanced state of mind and diet are the leading causes of chronic illness, Rachel is passionate about promoting mindful healthy eating and an active lifestyle. She has held workshops in Sydney on the gut and brain connection, emphasising on the role of food as medicine. Rachel practises Yoga and Meditation daily, and being a Classical Chinese Music enthusiast, she enjoys playing the Gu Zheng (Chinese Zither).
Masters of Brain and Mind Sciences (University of Sydney)

Bachelor of Traditional Chinese Medicine (Sydney Institute of Traditional Chinese Medicine)

Diploma of Traditional Chinese Medicine Remedial Massage (Australian School of Remedial Therapies)

Certificate in Nutrition (Nature Care College)

Certificate in Wholefood & Plant-based Nutrition (Nature Care College)

Certificate in English Language Teaching to Adults (University of Cambridge ESOL Examination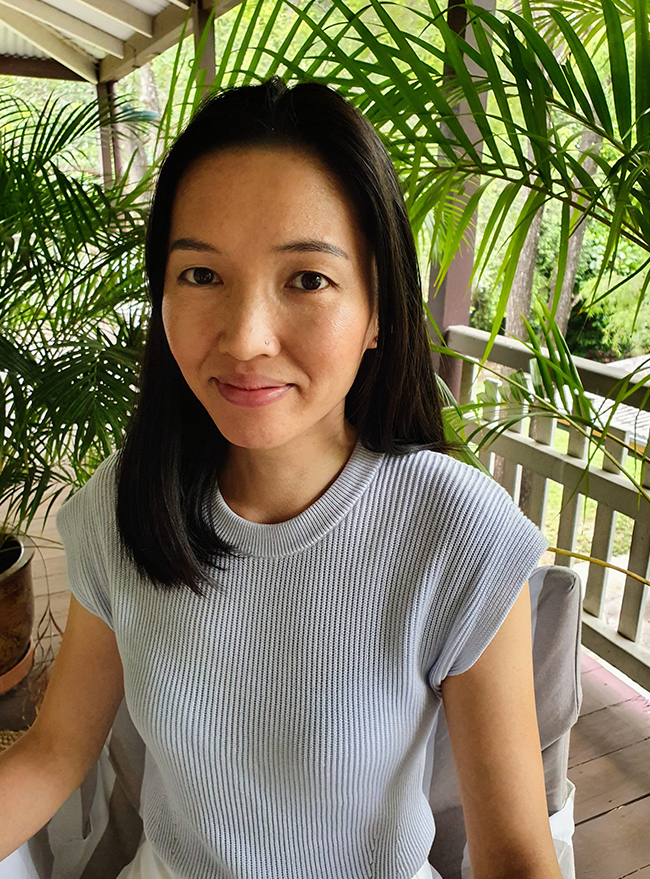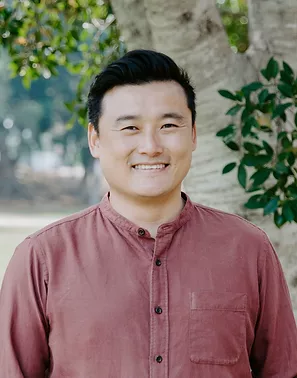 CHINESE MEDICINE PRACTITIONER + SENIOR ASSOCIATE + DIRECTOR OF OPERATIONS
Dr Jon Yang
Dr Jon Yang is an exceptional Acupuncturist and he has a clear mission – he just wants you to be well. This is achieved by harmonising and integrating the whole body, emotions, mind and spirit, into a state of instant presence.
With  20 years of experience in Acupuncture, Chinese Medicine and Wholistic Living, Jonathan has learnt the best approach is to breathe and release these stored energies (emotions) in the body.  Dr Jon has been mentored by Dr Mark McAuliffe since 2005 and has trained in all of Mark's methods and more, including structural alignment.
Life presents with polar opposites such as day/night, summer/winter and love/fear. Our bodies will aim to solve problems and when the body can re-experience homeostasis these symptoms may not change making it difficult to recognise why our body presents with pain, infertility or insomnia.
Acupuncture is a fast growing industry and we are now able to scientifically understand that by relaxing the nervous system, enhancing the immune function, leading to a stronger wellbeing: physically, mentally and spiritually. 
Jonathan incorporates the following skills into his healing sessions:
Neoclassical Acupuncture and Chinese Medicine

Breath work (Breathe and Release)

Dynamic Neurological Stabilisation (DNS)

Mindfulness-based meditation
Education is important, so one understands their own body, thought patterns and stress responses so they are able to be brilliant to the world - body, mind and spirit.